Wood-Look Tile in Hilo, HI: The Elegance of Wood & the Practicality of Tile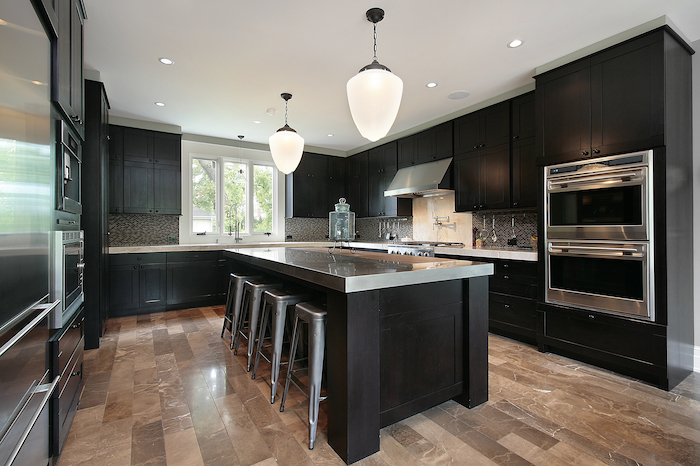 Here on the Big Island, decorating your house with ceramic tile just makes sense. The beauty and easy maintenance of tile are well-suited to the island lifestyle. However, what if you have your heart set on hardwood flooring? Carpet Isle Flooring America can help for we have an appealing selection of wood-look tile in Hilo, HI.
This modern take on wood flooring is gaining ground as customers discover they have the best of both worlds with this option. Come into our showroom and ask our sales and design professionals to show you samples of ceramic wood tile. See and touch this flooring and consider how handsome it will look in your house.
The Beauty of Wood & the Benefits of Tile
No doubt about it—hardwood floors are gorgeous with the visual appeal of grain. However, hardwood offers challenges regarding cost and maintenance. This type of flooring does command higher prices than ceramic tile, and it does react to water. The reaction is to expand and shrink with changes in humidity.
We have a flooring solution for you—tile that looks like wood. With the magic of modern manufacturing, our showroom offers you tile that mimics hardwood down to the grain, pattern, and finish. With our wood-grain tile, you get the appeal of wood, plus the advantages of tile.
Waterproof & Scratch-Resistant Wood-Grain Tile
Tile has been a flooring favorite for thousands of years. It is ideal for any room of the house, as it doesn't react to water. Humidity doesn't impact the way ceramic tile performs, nor do you need to avoid installing it rooms where water flows, such as the kitchen or bathroom. With wood-look ceramic tile, you have waterproof flooring with all the appeal of hardwood.
Another big advantage of tile is its pet-friendly nature. As you well know, pets, no matter how well trained, sometimes have accidents. This isn't a problem with waterproof ceramic tile. Pets, too, have claws. Durable tile stands up to this challenge and others since it resists scratches.
Let us help you find the brand, style, and color of tile that complements your home décor. We follow this up by scheduling a professional installation. Because we want your flooring to look good and last for many years, our professionals recommend installation by trained technicians. We send a team to your home to ensure the beauty and longevity of your wood-look tile floors.

Contact us today to install ceramic tile with the warm look of wood in your home. We proudly serve customers in the communities of Hilo and areas throughout the Big Island, Hawaii.