Luxury Vinyl Tile in Hilo, HI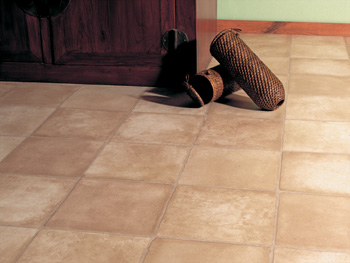 Give your floors a makeover by visiting our flooring store for high-end yet affordable products. Homeowners throughout the area are raving about how luxury vinyl tile is an excellent choice for new flooring. Not only is it highly resilient, but it is impressively elegant and stunning!
If you are remodeling or upgrading your home, replace your old floors with luxury vinyl floor tile to get the look you want without going over budget. We work with customers from all economic brackets and know how to make your home look beautiful with affordable luxury vinyl tile.
Add extra appeal and value to your home or business by taking advantage of today's 3D printing technology. Luxury vinyl floor tile creates unique and positive impressions on your family and friends. Although these floors are not made of wood or ceramic, they look like they are.
Using natural colors and photographic printing technology, a luxury vinyl tile floor may fool even your most observant guests. Let our flooring team help you select the perfect flooring for your home and also provide affordable luxury vinyl tile installation.
The Benefits of Resilient Flooring
Resilient flooring option is excellent for those with active lifestyles – big families and those with children and/or pets. After all, in a busy home, spills and messes are bound to happen. Instead of worrying about damaging your floors, save yourself time, money, and stress with resilient floors from our store.
Choose from felt or fiberglass backings for a tailored look and feel for your floor. Your imagination is the only limit when you shop the many styles at our store. Other benefits of these hardy and attractive floors include
Available in Many Designs, Colors, & Textures
Mimics Many Flooring Types
Moisture Resistant
Easy to Clean
Do Not Need to Be Waxed
Flexible & Comfortable Underfoot
Eco-Friendly
Infinite possibilities await you when you shop at our flooring showroom for luxury plank flooring. There are so many advantages to luxury plank floors that take your home remodeling project to the next level. First, it is easy to install. Our installers work quickly and efficiently to ensure a well-finished project. Second, it gives you the look you want at the price you can afford.
Finally, luxury plank looks exactly like hardwood or ceramic tile – giving your rooms a striking makeover. There are many more features and benefits of this luxury flooring type, including:
Resistance to Water, Scrapes, & Scuffs: Clean up messes easily with a damp paper towel and a simple cleaning solution. Vinyl does not need to be waxed either.
Durability for Areas of High Foot Traffic: A tough product for active households with pets and children, yet soft underfoot for your ultimate comfort, vinyl tile is sure to be your new favorite floor.
Fashionable Designs, Patterns, & Styles: Why sacrifice beauty for affordability? You can have both with luxury plank flooring. There are an endless amount of designs available to you at our store.
Versatility for Use in Multiple Rooms: Install it in your kitchen, bathroom, family room, den, playroom, finished basement, or workshop. Use different designs for each room for a unique look.
Hassle-Free Luxury Vinyl Tile Installation
Make sure your floor lasts for generations by having our team of professional flooring technicians install your flooring. When you trust us for luxury vinyl tile installation, there is no way to go wrong when replacing your flooring. Our experts remove your old floor and put down your new flooring with ease.
One of the most unique features of our company is our commitment to quality products and services. When you depend on our team for flooring and installation, you'll know you always receive the best. We back this with our Ultimate Confidence Guarantee. If you ever have an installation-related problem with your floors in the future, we'll come out and fix it at our experience.
Enhance the look of your rooms with resilient flooring. Engineered to withstand heavy foot traffic that comes with an active family or business, this exclusive flooring option resists scratches and stains. It is a luxury vinyl tile floor that impresses for many years. With a combination of durability and appeal, it is easy to see why this is a favorite flooring choice for many customers.
Get your next flooring project off on the right foot, as well as on time and under budget, when you purchase our resilient floors. Our experienced team is proud to provide precise and affordable flooring installation on your schedule. Simply speak with one of our flooring sales agents. We'll provide the personalized assistance you need from start to finish.
Enjoy the beauty and comfort of ceramic tile or wood floors without exceeding your budget. We'll help you expand your design dreams by offering an array of stylish luxury plank and vinyl flooring. Choose from our large selection of colors, styles, and textures. Because our design specialists are knowledgeable, experienced, and customer focused, they are always ready to help you find the right type of flooring for your particular needs.
It has never been simpler to get the spectacular look you want for your floors. Make your next home renovation project easy and affordable by installing any of our luxury vinyl and plank flooring options. After you're finished, your neighbors will be complimenting you on your new floors for years to come.

Contact us for free estimates on your next flooring project. We proudly serve the communities of Hilo and areas throughout the Big Island, Hawaii.