Get the Look You Want with Our Luxury Vinyl Planks in Hilo, HI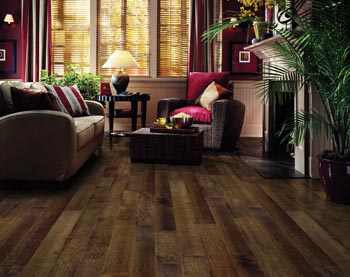 Hardwood is beautiful, long-lasting, and highly sought after. However, it's not suitable for every construction or renovation project. Wood doesn't do well in humid climates and rooms that tend to get wet. In addition, not every homeowner can afford hardwood's prices. For projects where genuine wood won't work, there's a simple solution: vinyl.
Visit Carpet Isle Flooring America to browse one of the most diverse collections of luxury vinyl planks in Hilo, HI. LVP is specially manufactured to replicate the appearance and texture of real wood at a fraction of the usual price.
Furthermore, vinyl planks do not swell and contract when exposed to moisture like wood does. In fact, vinyl is highly water resistant and does great in kitchens, bathrooms, and other wet areas around the home. Learn more about this surface style and how it can help you get the wood look you want by talking to our team today.
Bring Home More Comfort
Your home should be a comfortable place to relax, work, and play. Bring home more comfort by installing a luxury vinyl plank floor. Vinyl is gentler on feet than other hard surface materials. When you stand for long periods doing chores, you'll be glad you choose vinyl. LVP also provides a good amount of temperature insulation and soundproofing, creating a better environment in your home.
In addition, your life will be easier with a vinyl surface due to how easy it is to clean. Sweeping or vacuuming is all you need to keep it clean on a day to day basis. With some additional mopping, your floor will always be ready for company. To learn more about the perks of choosing an LVP floor, reach out to our helpful staff.
Installation by the Professionals
The possibilities for installing vinyl planks are near limitless. LVP can be laid down on virtually any surface; in particular, there's no need to remove existing tile. To ensure the job is done right, turn to our professional team. We'll handle all the hard work for you and make sure that your new floor looks just as good in your room as it did in our showroom.
Our installers are trained to work with every product we sell, paying careful attention to detail to ensure all warranty standards are met. With our skills, your luxury vinyl plank floor installation project will be done in no time.
Contact us for more information on our many wood-alternative vinyl products. We are located in Hilo, Hawaii, and proudly serve clients from throughout the Big Island.