Your Destination for Luxury Vinyl Flooring in Hilo, HI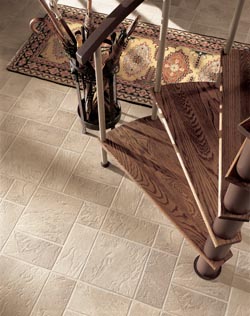 Tile and hardwood are both popular flooring options, but they aren't right for every home. For one thing, many homeowners can't or don't want to pay the high upfront price. Furthermore, they require special maintenance, and certain types of hardwood are unsuitable for humid climates. Fortunately, there's an easy way for homeowners to get the look at a much lower cost: luxury vinyl.
Carpet Isle Flooring America is your destination for luxury vinyl flooring in Hilo, HI. These surfaces are specially designed to mimic the appearance of wood and stone with high-resolution images and embossed or textured surfaces. Many people can't tell the difference between vinyl and hardwood or tile without close examination. Explore our showroom today to see our vinyl collection in person and discover the endless design possibilities.


A Luxury Vinyl Surface for Every Style
No matter what style you prefer, we've got a vinyl floor for you. Do you love classic, elegant looks? Are you excited by bold, modern design trends? Whatever the case may be, our team is here to help you find your ideal luxury vinyl tile or plank floor.
Thanks to modern manufacturing advancements, vinyl comes in a wide range of patterns, textures, and styles. We're proud to offer a diverse collection to suit the needs of all types of renovation and construction projects. Not sure what would best suit your room? Work with our sales associates to find your ideal surface. We tailor our recommendations based on your specific design goals, performance expectations, and price range.


Tile or Plank: Take Your Pick
With our broad selection of both luxury vinyl plank flooring and tile flooring, you get to pick the perfect, low-maintenance surface for your home improvement project. Our vinyl plank products come in a variety of wood species, stains, and finishes, as well as different plank sizes. Whether you prefer walnut, cherry, or something different entirely, there's a vinyl product for you. Likewise, our vinyl tile surfaces replicate the enduring beauty of stone tile with no need to clean grout.
Keeping your vinyl surface clean is simple. All you need is routine sweeping and vacuuming--as well as occasional mopping-- to keep it looking like new. Luxury vinyl plank or luxury vinyl tile installation is also a great choice for busy households with young children and pets. It's both water and stain resistant so you can stress less about spills and accidents.



Contact us to learn more about our diverse collection of luxury vinyl surfaces. We are located in Hilo, Hawaii, and proudly serve customers from throughout the Big Island.