Hardwood Flooring in Hilo, HI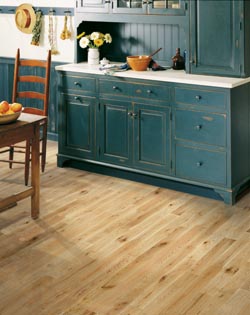 When you're making renovations to your home, keep two goals in mind. First, your improvements should boost the value of your property. Second, any changes you make should reflect your personality and lifestyle. Carpet Isle Flooring America makes it easy to meet both these goals with our diverse selection of hardwood. Visit our store for custom hardwood flooring in Hilo, HI, that boosts the value of your home and complements your life.
Hardwood is one of the most highly sought-after flooring choices among potential homebuyers. Wooden floors offer both unique, natural beauty and outstanding longevity. Even if you are not planning to sell your property, hardwood floors add value that will last for generations.
Furthermore, hardwood comes in a wide range of colors, plank sizes, and textures. With hundreds of options available through our store, the design potential is near limitless. Explore the possibilities that wood floor installation offers you by exploring our showroom today.
Two Major Hardwood Types to Meet Your Needs
While hardwood is available in an endless array of styles, most of it can be sorted into two major categories based on how the planks are made. These two categories are solid and engineered. Each type offers its advantages and disadvantages; so, talk to our team members to determine which is right for your room:

Solid Wood Floors: – When you think about a wood flooring installation, you'll most likely imagine the classic, solid plank-style that is used during the process. These planks are made from solid wood that can be sanded and refinished many times in their lifetime. If your hardwood floors start to wear out or need to be refinished, you can quickly transform your home without having to install a new floor.

Engineered Wood Floors – Engineered hardwood is made of several layers, making it more comfortable underfoot, more eco-friendly, and more moisture-resistance. Likewise, it does not expand or contract in humid environments. These custom wood floors are manufactured with busy households in mind.
Installation by the Professionals
Ensure your new wood floors look perfect in your new home by letting our professional installers handle the hard work for you. Our team is trained to install every product we sell, and we'll ensure that it is installed correctly and according to product warranty standards. In no time at all, your hardwood floor installation will be complete, and your home will be ready to show off.


Contact us to learn more about our diverse selection of hardwood or our installation services. We are located in Hilo, Hawaii, and serve clients throughout the Big Island.