Hardwood Flooring Hilo HI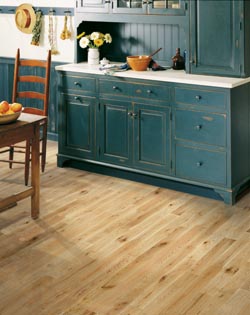 Don't spend more than you've budgeted on residential or commercial flooring. Get everything you need at an affordable price by visiting our showroom. We have over 17,000 flooring options, many of which are hardwood styles of all types. Home and business owners are pleasantly surprised to discover just how many high-end and affordable flooring products are at our store.
Although we are a locally-owned store, we have nationwide buying power. This allows us to offer the best prices in the country to every customer. Change your space for the better with solid, engineered, or reclaimed hardwood flooring.
Eco-Friendly Engineered Wood Flooring
Eco-conscious homeowners are always searching for the right choices for their space. Energy-efficient appliance upgrades and "green select floor options" design elements all offer eco-friendly solutions for your home or office. Take your project to the next level by installing eco-friendly engineered wood flooring. This type of flooring is dense and strong. Most importantly, the core is made from partially recycled wood. Save a tree and save money by using our eco-friendly flooring products.

Hardwood Floors: Two Major Types
The two most popular types of hardwood floors available in our showroom are solid and engineered wood floors. No matter your décor, there is a hardwood flooring style to match your preferences. The two types are:
Solid Wood Floors – A classic and popular flooring type, hardwood floors offer timeless beauty that cannot be matched. These planks are made from solid wood that can be sanded and refinished many times in their lifetime. If your solid hardwood floors start to wear out or simply need to be refinished, you can quickly make over your home without having to install a new floor.

Engineered Wood Floors – This style of hardwood is strong, durable, and eco-friendly. Engineered hardwood is made of several layers, making it more comfortable underfoot and durable as well. The flooring style is manufactured with busy households in mind. Engineered hardwood is moisture-resistant and does not expand or contract in humid environments.

Add Value to Your Home with Hardwood Flooring
When you are making a change to the design of your home, it's important to consider how your addition impacts the value of your home. Due to the longevity and beauty of hardwood floors, it is a highly sought-out flooring style for potential homebuyers. Even if you are not planning to sell your home in the near future, hardwood flooring adds value that will last.


Contact us today to schedule an appointment for an in-home consultation for hardwood flooring. We are located in Hilo, HI, and serve the entire Big Island area.