When we think of upcoming trends and styles, our minds often wander to modern escapes and glass designs, so it might be a shock to discover that character and personality are making their way into interior design trends. Our post-pandemic world offers a glimpse into ways to infuse color, warmth and joy into our home. So while trendy fads may include modern finishes, the charisma of warm and natural flooring has a habit of finding its way back into homes year after year.
Here are four recommended flooring products to get you started on infusing your home with charismatic personality:
Enchanting Hardwood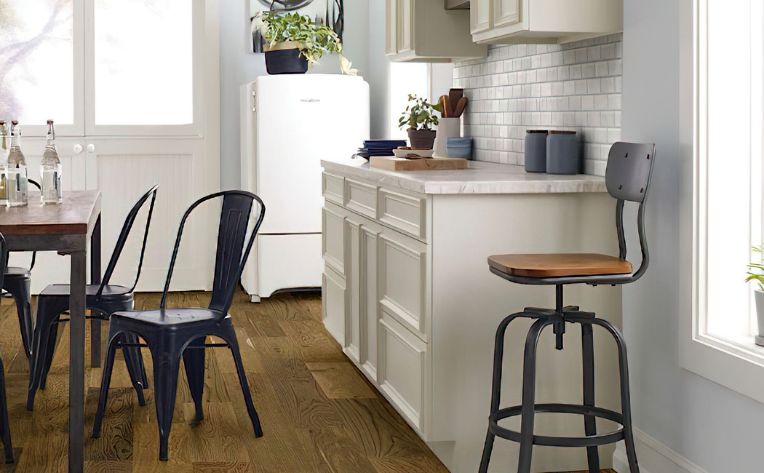 Floorcraft East Bluff in Wynford
Experience the rich character and stylish charm of Floorcraft's East Bluff engineered hardwood and bring personality to any room of your home with aesthetics that thrill both traditional and blended design types like modern farmhouse and shabby chic.
Not only is this flooring attractive, but it's also extremely functional as it features a tough-as-nails aluminum oxide coating that resists scratches with ease. As a result, you get a flooring that's not only eye-catching and charming, but one that will last for years to come, too.
Charming Luxury Vinyl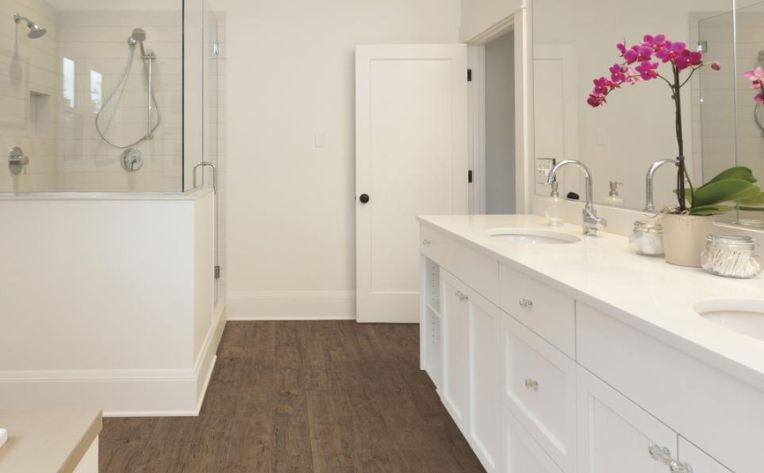 Sidekick in Russet by Downs H20
If you're looking to add personality to your home in a subtle yet effective way, look no further than Downs H20's Sidekick flooring that features an an ultra-realistic wood look. With its rich character and natural, weathered look, this flooring is sure to add a splash of charisma to any space in your home and will withstand even the most active households in the process. Whether you have rambunctious kids or rowdy pets, this flooring can handle it all due to its waterproof, scratch-resistant, and scuff-resistant nature.
Captivating Carpet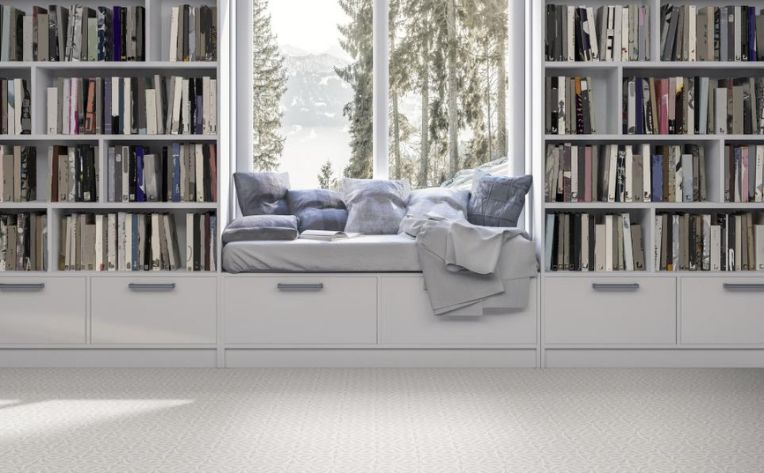 Passage to Ballie in Frost by Passages by Tigressa
Carpet always brings forth a sense of nostalgia and with Passage to Ballie, you get the traditional motif of a classic carpet mixed with the performance-enhanced fibers of modern carpet technology. Combining the elegant beauty of a patterned carpet with the softest nylon fibers, this carpet adds texture and personality to any room of your home..
Throwback Tile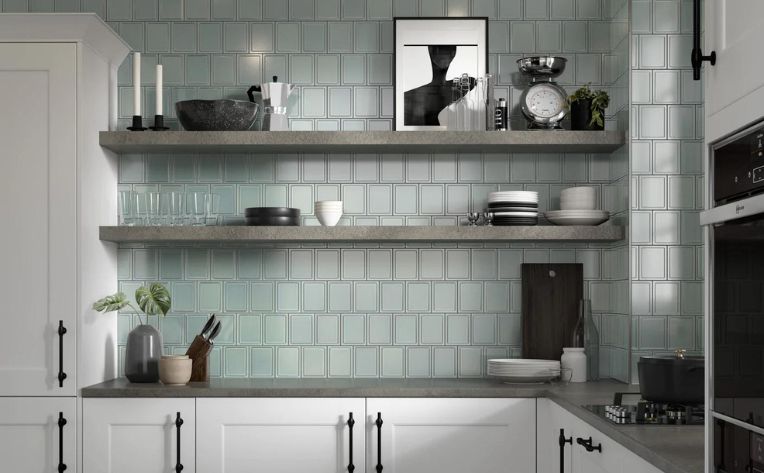 Cuadro™ Glazed Porcelain Mosaic Tile
With Cuadro Glazed Porcelain Mosaic tile, you get a decorative wall tile that's reminiscent of a classic Shaker door style. Featuring a gorgeous blue hue, you can infuse modern color into your home through a transitional aesthetic that works to blend contemporary and traditional styles.