Blinds in Hilo, HI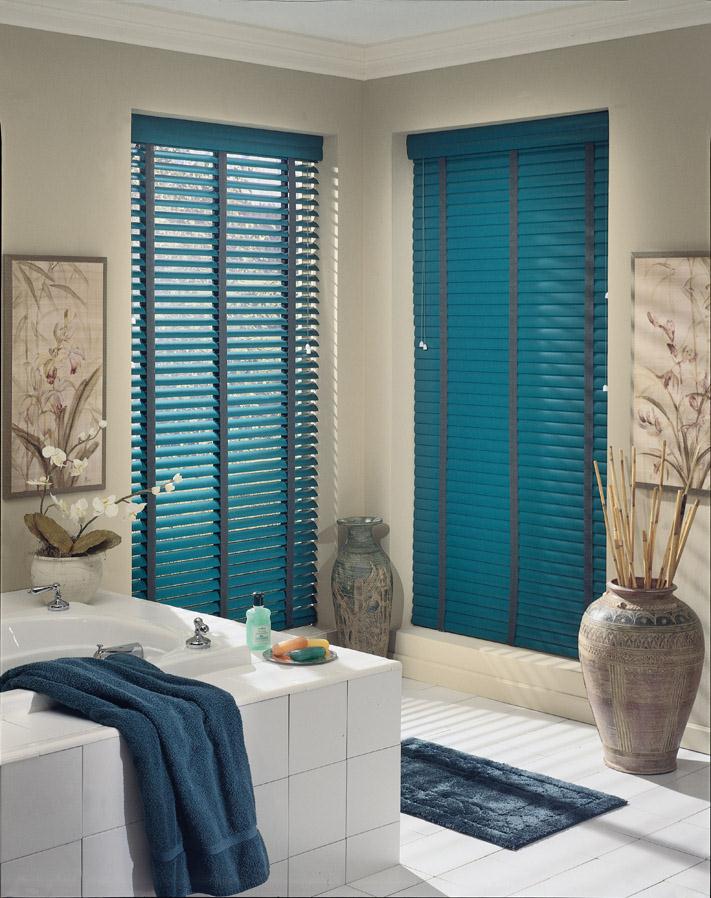 The right window coverings can transform the interior of a room from plain and bland to stylish and attractive. The inventory at our reputable flooring store includes a diverse collection of window blinds. You will find outstanding deals on horizontal and vertical blinds of every shape and color to complement the interior decor of your home.
As one of the top flooring and window treatment companies in the area, we have the experience and knowledge needed to provide the highest quality blinds available for a vast range of clients. Whether you are interested achieving an updated look for your entire home or a simple, new design for a single room, you can count on our business to provide the specific products you are looking for in a timely manner.
Our team of dedicated, creative designers is committed to providing personalized service for every customer. We offer only the most top-of-the-line window treatments from well-known manufacturers to ensure a lasting finish that your family is sure to enjoy for years to come. Our knowledgeable crew makes it a breeze to decorate your windows to get the exact look you have always envisioned.
An Impressive Selection of Window Coverings
Whether you desire elegant and subtle window blinds that blend in with the wall or colorful blinds that stand out and make a statement, we have exactly what you want. Our store carries the top-rated blinds from the best brands in the industry. You can choose from a vast selection in many colors, patterns, and materials of both vertical blinds and horizontal blinds. If you are not sure what style of window coverings you want, we can help you select a design that fits your needs in performance, appearance, and price.
Many customers come to us for blinds and other decorative items when they are renovating their homes. For example, if you are putting in new floors in a particular room, you may want to purchase new window coverings that complement the style. Bring us your design plans, and let us help you choose the blinds that best enhance your interior with a cohesive look. Our friendly and knowledgeable staff is confident we have the right blinds for you.

The Benefits of Horizontal and Vertical Blinds
The blinds we sell offer more than just an aesthetic upgrade for your home. They are an energy-saving addition that makes it easy to control the amount of sunlight that enters a window. Those who are eco-conscious or just want to reduce their monthly energy bills will benefit greatly from our energy-efficient blinds.
The design that makes our blinds energy efficient also makes them an excellent choice for anyone who desires added indoor privacy. You can adjust the blinds in such a manner that allows you to see outside while preventing others from seeing in.
Cleaning and caring for our blinds is just as easy as using them. All you have to do is wipe them down with a wet cloth to keep dust particles from accumulating. There is no need to remove the blinds to clean them, so regular maintenance is quick and simple. If there is ever a problem with your blinds, our staff is standing by to lend professional advice and personal assistance.
While horizontal blinds are the most popular choice for homes throughout the nation, our selection of vertical blinds are sure to capture the attention of every houseguest. Vertical blinds are a great asset for any home and are perfect for covering sliding glass doors and large windows to add aesthetic and privacy to your property.
The long, vertical slats are tailored to the exact height of your windows and doors, creating strong lines that amplify the height of the ceiling and room. This makes your home appear grander and more elegant.
Transform Every Room with Vinyl Blinds
Vinyl blinds are available in a variety of stunning colors and stains. If you are looking for natural colors to decorate your home that take very little care and maintenance, choose vinyl blinds. These long-lasting window treatments are cost-effective and allow you to control the amount of sunlight that comes into your rooms, thereby adding privacy. Vinyl blinds are also great at insulating your room for optimum comfort.
Beautiful Wood Blinds for Every Room
Add limitless appeal to your home with our wood blinds. Our window treatment company is proud to be your number one resource for the highest quality wood blinds throughout the area. Using only the finest materials available, these elegant window dressings are crafted with the utmost accuracy to achieve the warm, rustic look of wood without sacrificing usefulness.
When it comes to wood blinds, our team of professionals offers an assortment that brings countless advantages to your property. Homeowners throughout the area appreciate the look of these non-traditional blinds because the style matches flawlessly with all types of décor. Our products are available in a variety of styles, including:
• Honeycomb Blinds
• Woven Wood Blinds
• Faux Wood Blinds
Are you looking for a cost-effective alternative to classic wood blinds? Then look no further than our selection of faux wooden window blinds. In addition to the honeycomb and woven wood styles, our innovative staff offers products that give the natural look and feel of real wood while remaining environmentally friendly. Faux wood blinds come in a vast assortment of popular stains and shades for your convenience. Additionally, you even have the option of choosing either an embossed or a smooth surface for the slats. This way, you are sure to get the exact look you want.

Contact us today to learn more about our full inventory of window blinds. We proudly serve the communities of Hilo and throughout the Big Island, Hawaii.